I just returned from a three week trip to the east coast. Highlights included visits with family and friends, the Barnes Museum in Philadelphia, the Met in NYC, a quick stop in Boston and a week in Maine with visits to Mohegan Island and Portland. I'm lucky too! My good friend Peter gave me a beautiful travel guitar and Miles Orvell, husband of my dear cousin Gabriella, gave me two autographed copies of his books on photography. Welcome additions for my soul and my library! : - )
The Barnes Museum is very impressive. Despite the controversies surrounding their move I think they kept true to the vision and spirit of Albert Barnes in how he wanted to exhibit the collection. If you're a fan of modern art the Barnes is truly a must-see. It has a an extensive world class collection of Post-Impressionist and early Modern paintings by artists like Matisse, DeChirico, Cezanne, Demuth, and many others.
What is most interesting and delightful is the idiosyncratic way Barnes chose to display his collection alongside all manner of decorative iron and tin work, folk art, drawings, religious paintings, iconography and furniture from different eras as well as sculpture. The museum itself is an architectural gem and I loved the aesthetic of combining different textures of granite, wood and other natural materials along with " naturescapes " throughout the building.
Next on my journey was a family reunion and a little people-watching and sight-seeing in New York. I made my way over to the Met where I spent an evening unexpectedly lingering in the greco-roman sculpture hall. I gained a new appreciation for Roman portraiture, they're stunning in their realism and life force. Paintings and other artworks that caught my eye this time around include A Man Holding a Jug by Michael Sweerts, a drawing of a horse by Sargent, mosaics and the simplicity of Puvis de Chavannes. Such a great museum, gems to discover and rediscover each time you go!
Maine is a beautiful state and I'd like to go back again. I've never been to a place with such an abundance of waterways! Towns like Wiscasset have that great New England look and feel. And cities like Lewiston, with its converted and abandoned old brick factory buildings, remind us of New England's industrial might and past. I liked Portland and Mohegan Island best but hiking in places like Blue Mountain and touring the countryside is hard to beat too. Monhegan Island became famous as an artist colony hosting the likes of Edward Hopper, Wyeth and many others. It's small, easy to hike and picturesque. It seems a painting was waiting to be painted at every bend. I didn't get to paint but I hiked, sketched and explored along Mohegan's craggy shores. Here's a few quick sketches including the lighthouse ( I think Hopper did a few of these ). : - )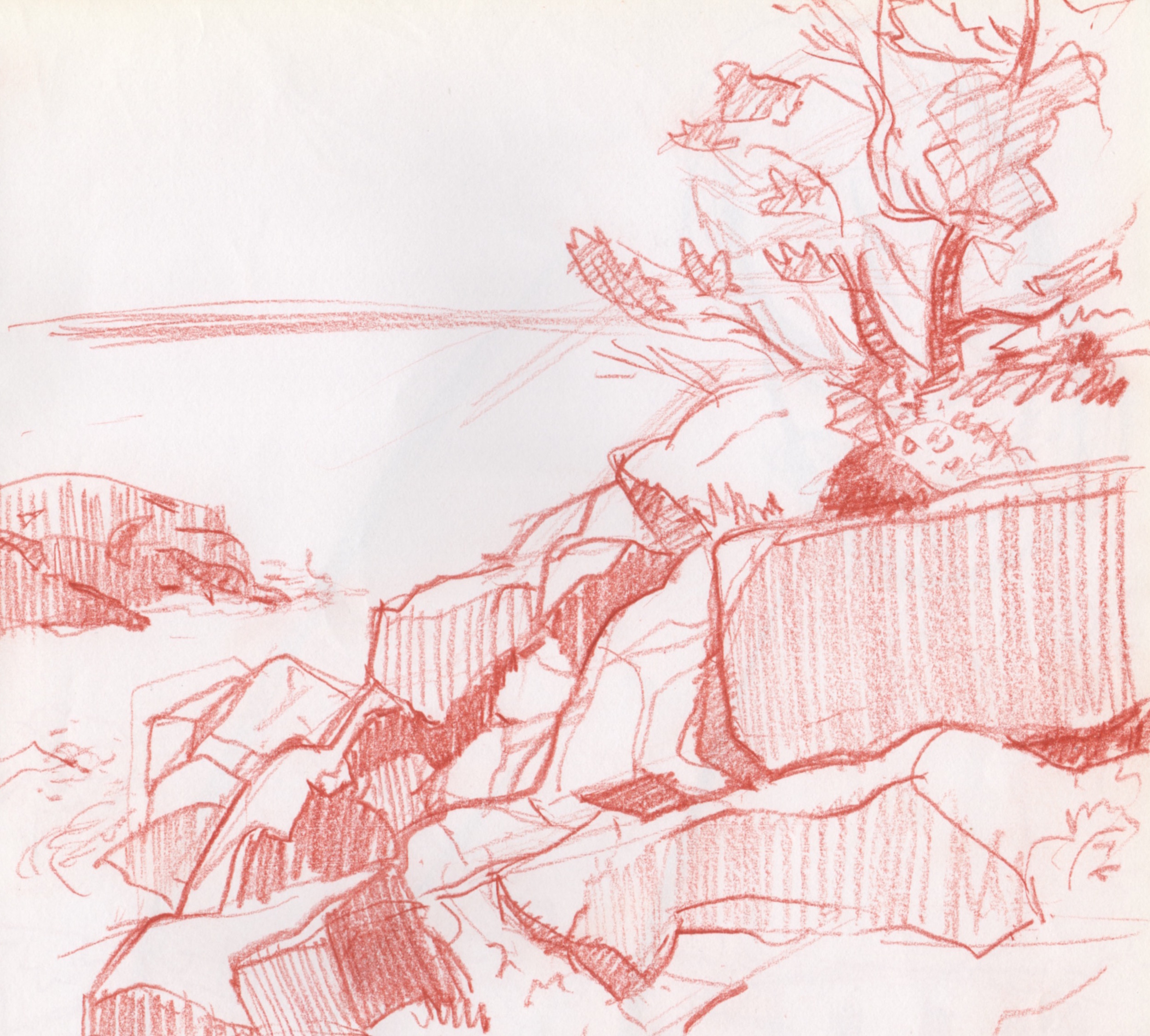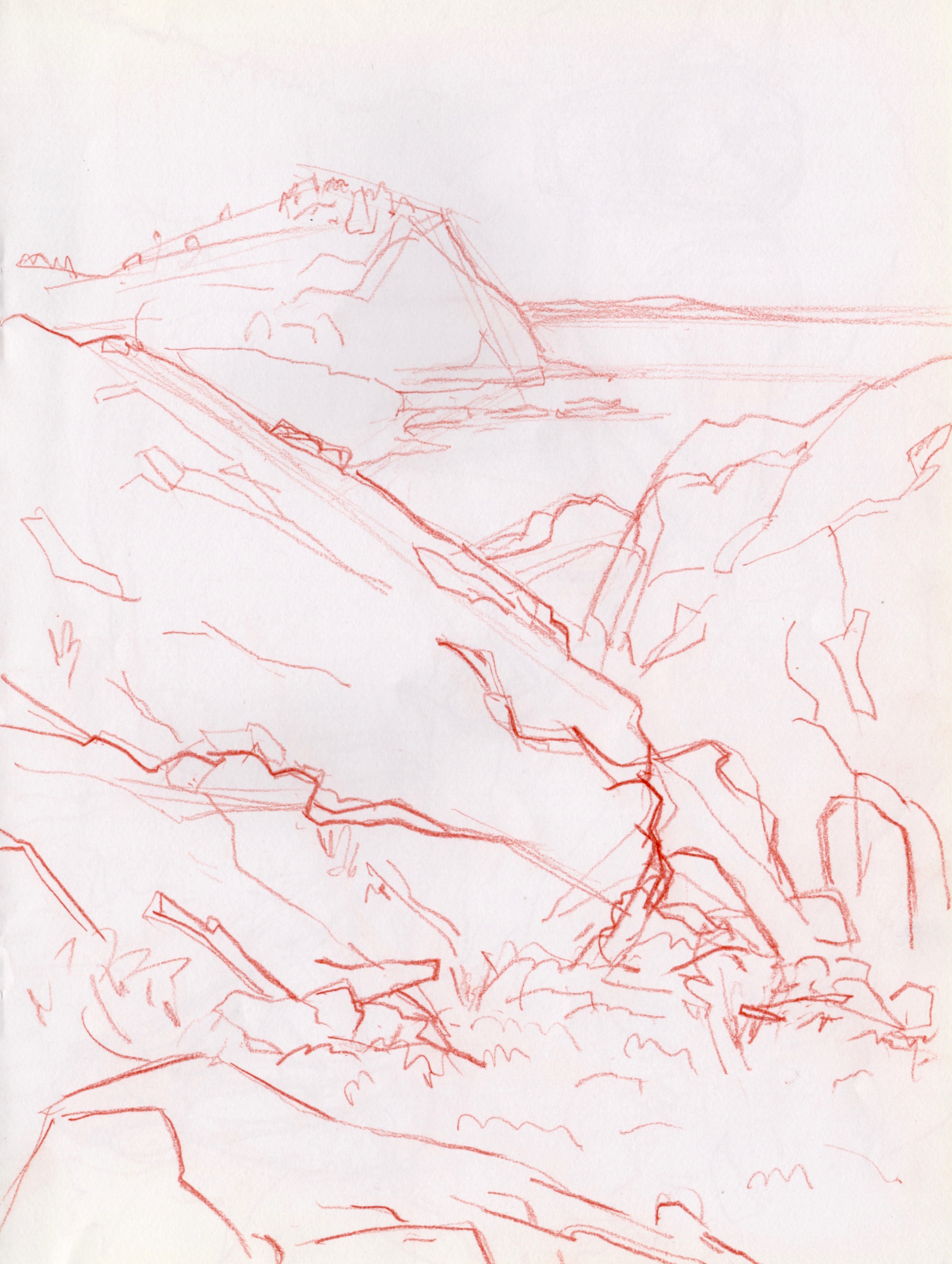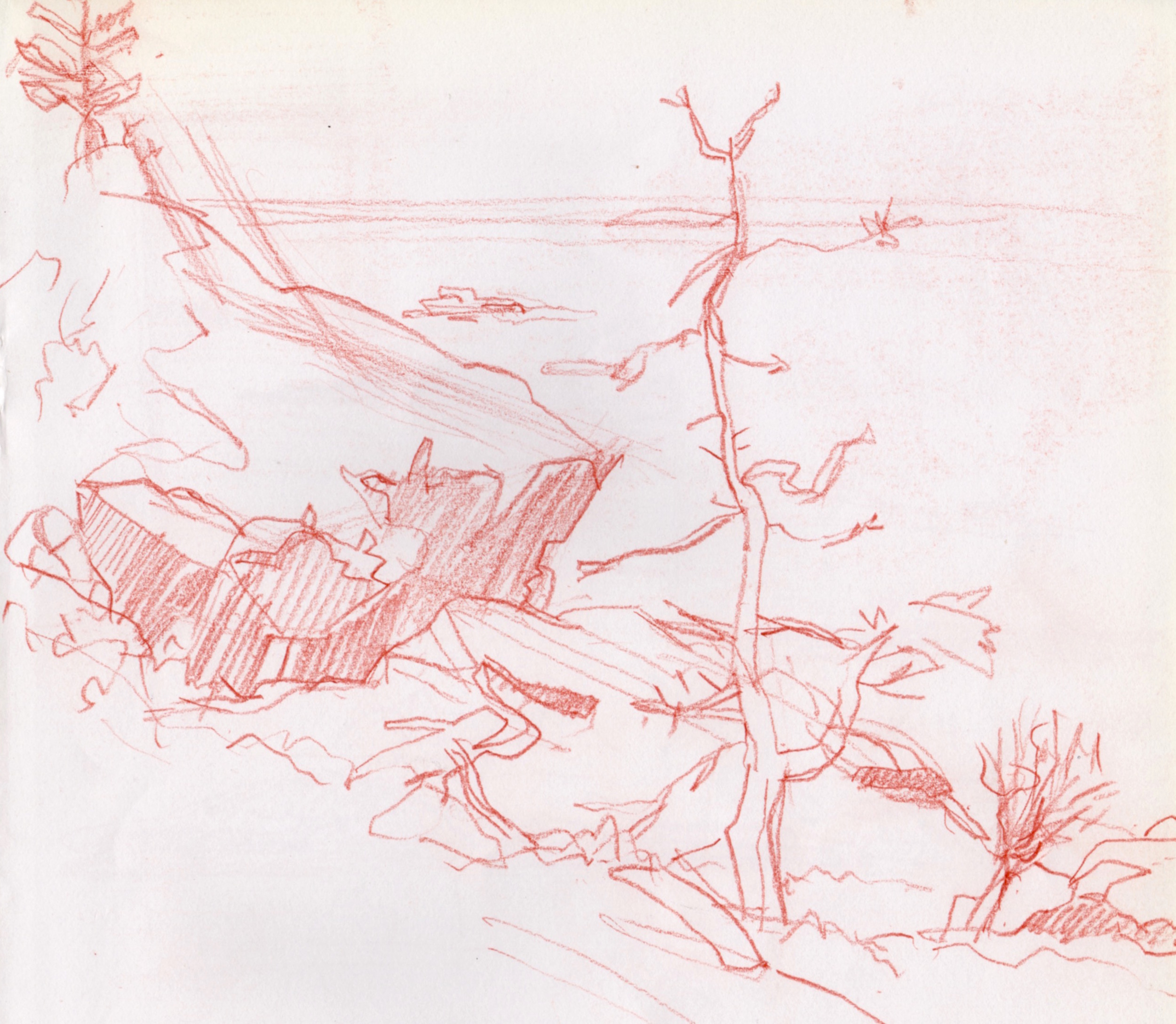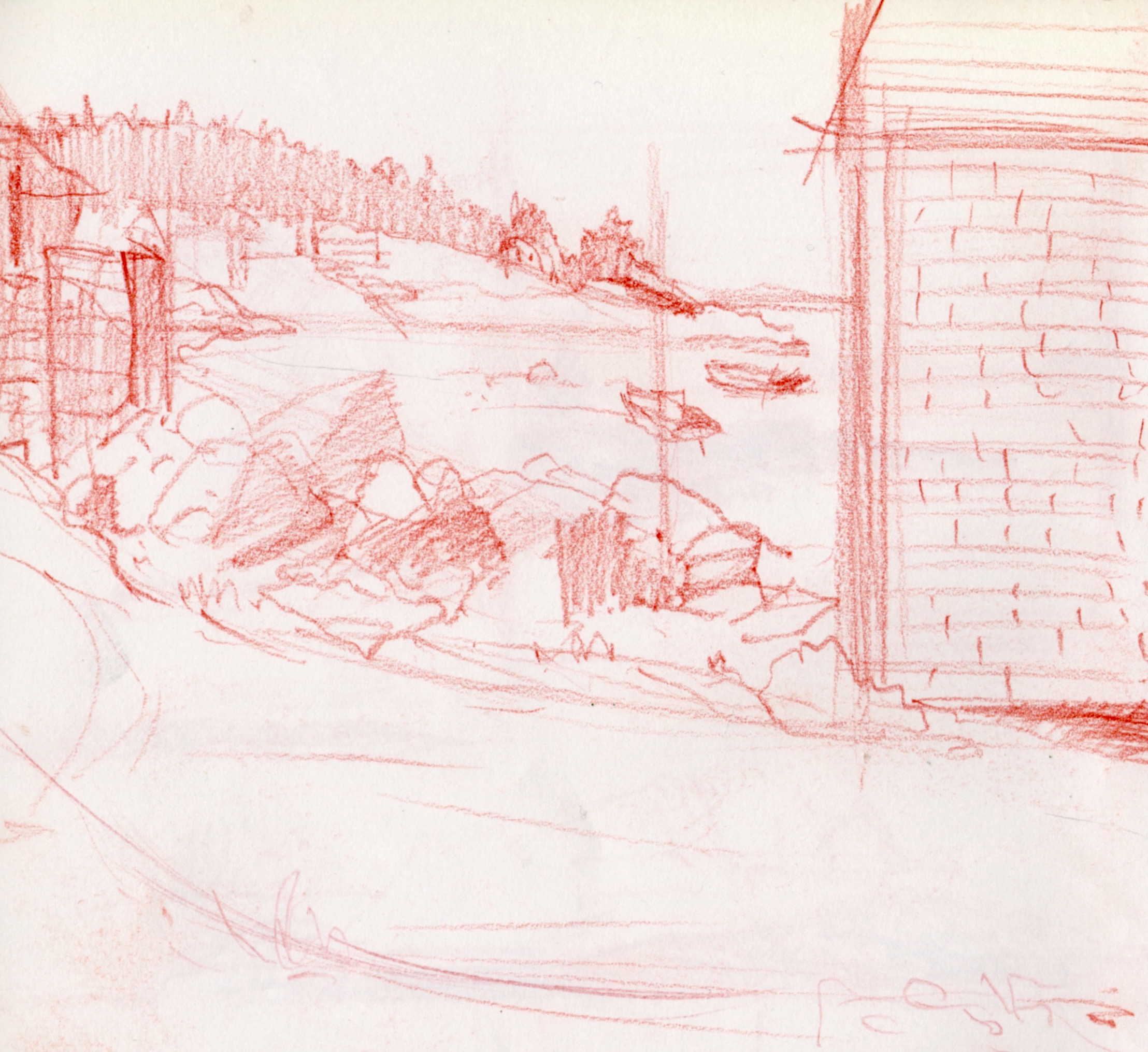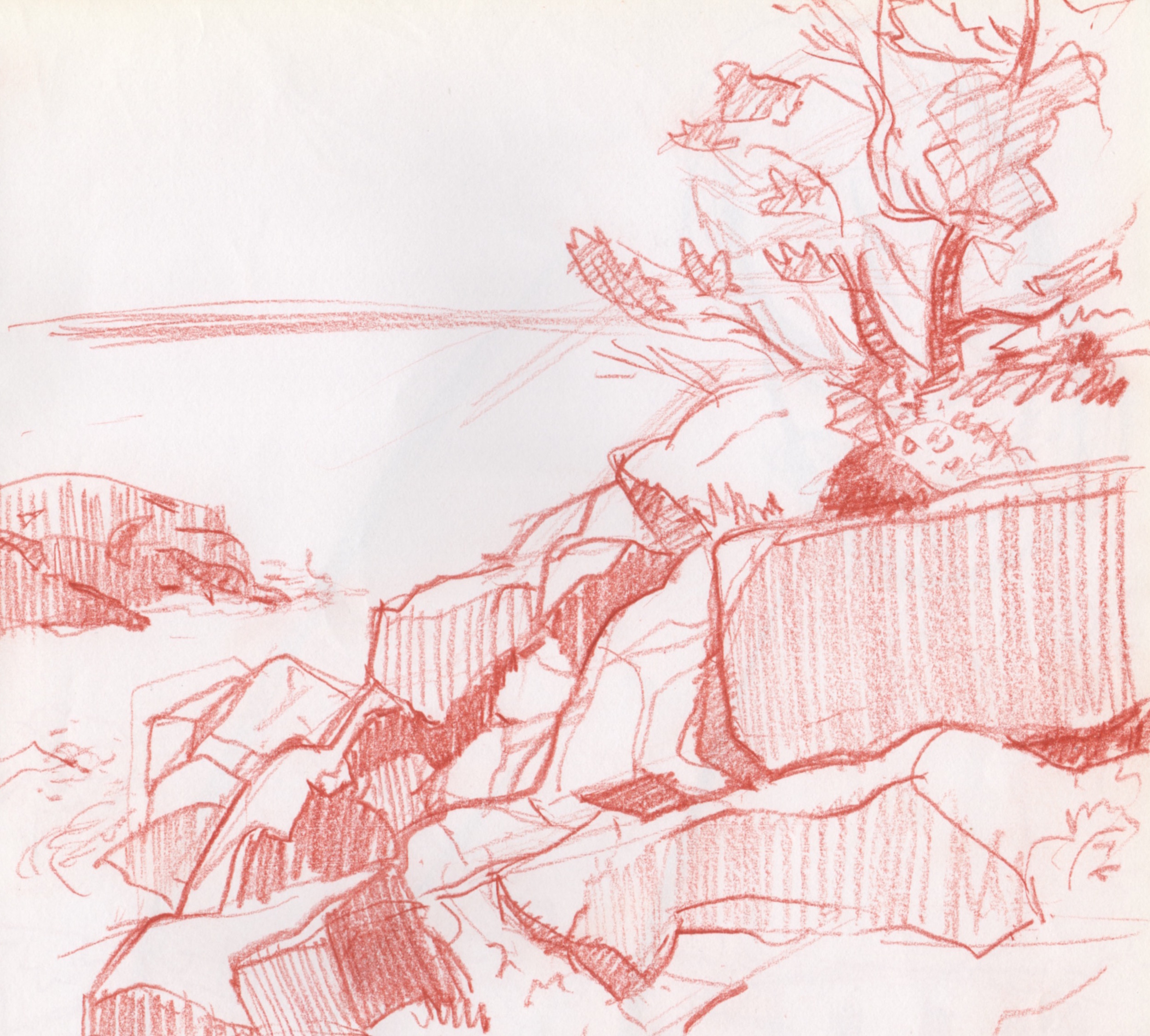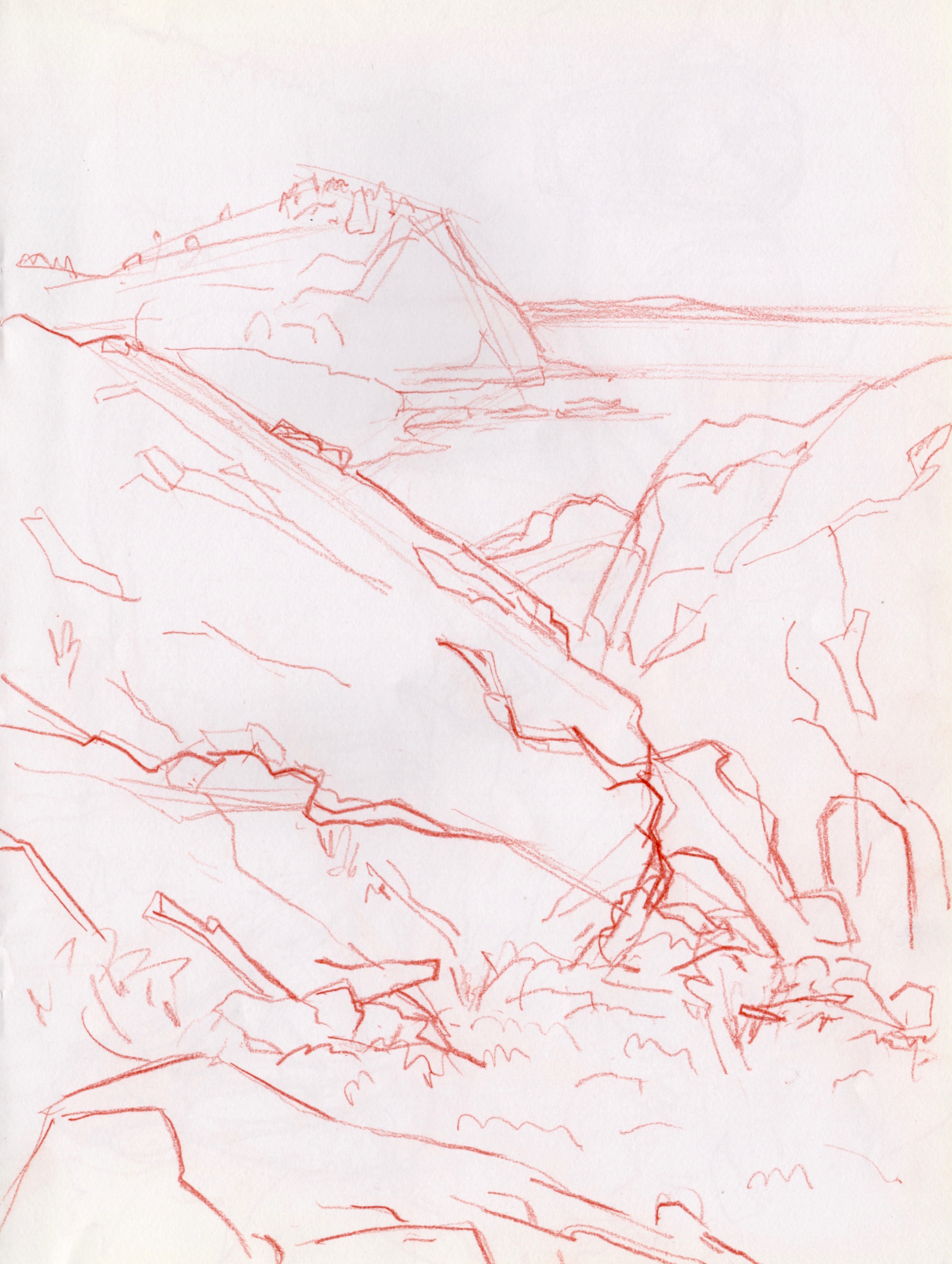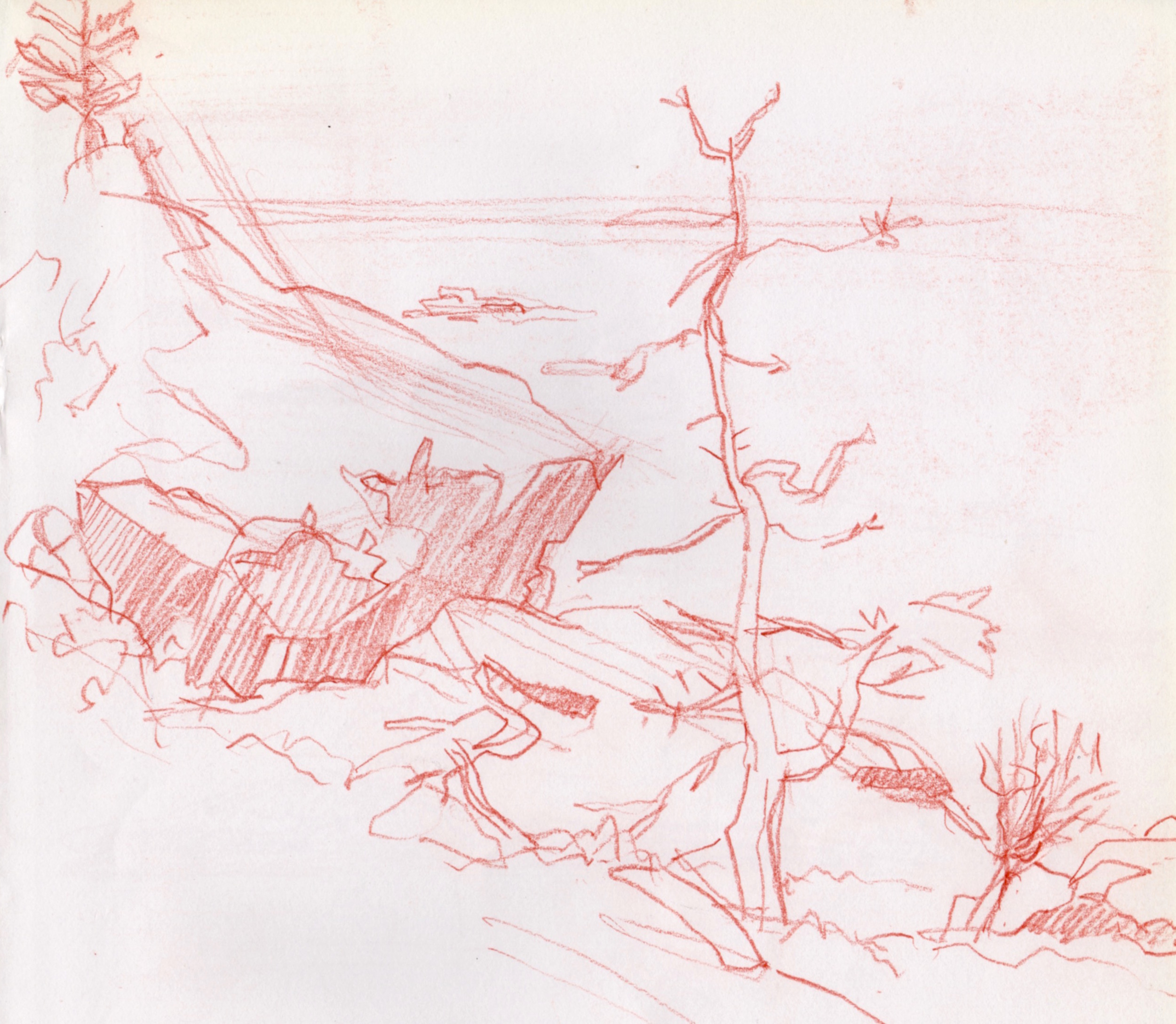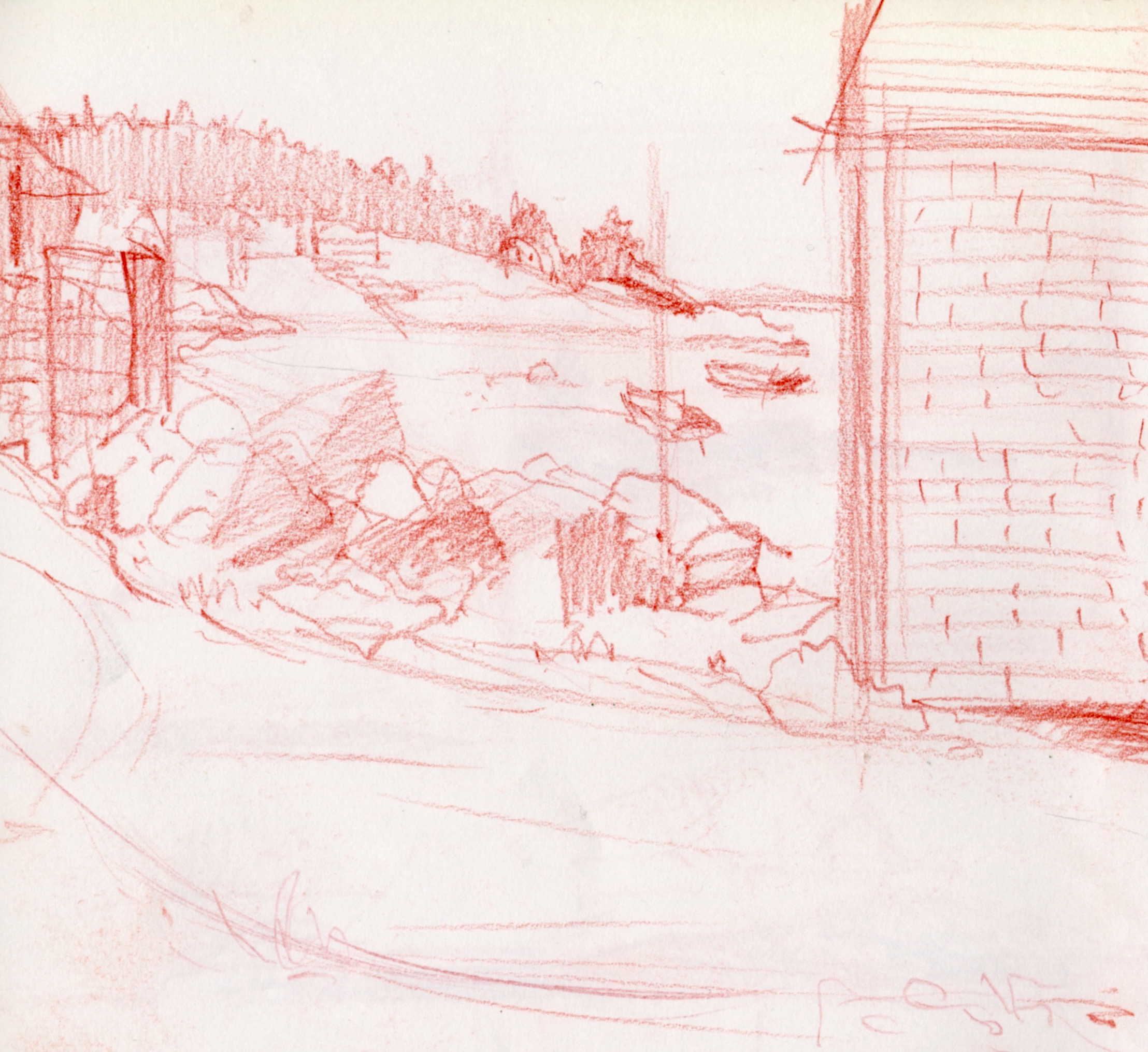 There's still time to sign up for for upcoming workshops this summer. I'm teaching drawing, painting and monotype! Below are links for more info.